My shopping prayers have been answered — we can now use GCredit on Shopee!
Gone are the days when we pass on Shopee's Super Sale, 'coz we can now shop using GCash's GCredit Feature!
This is certainly good news to those who are shopaholics!
How to use GCredit on Shopee? Here's how: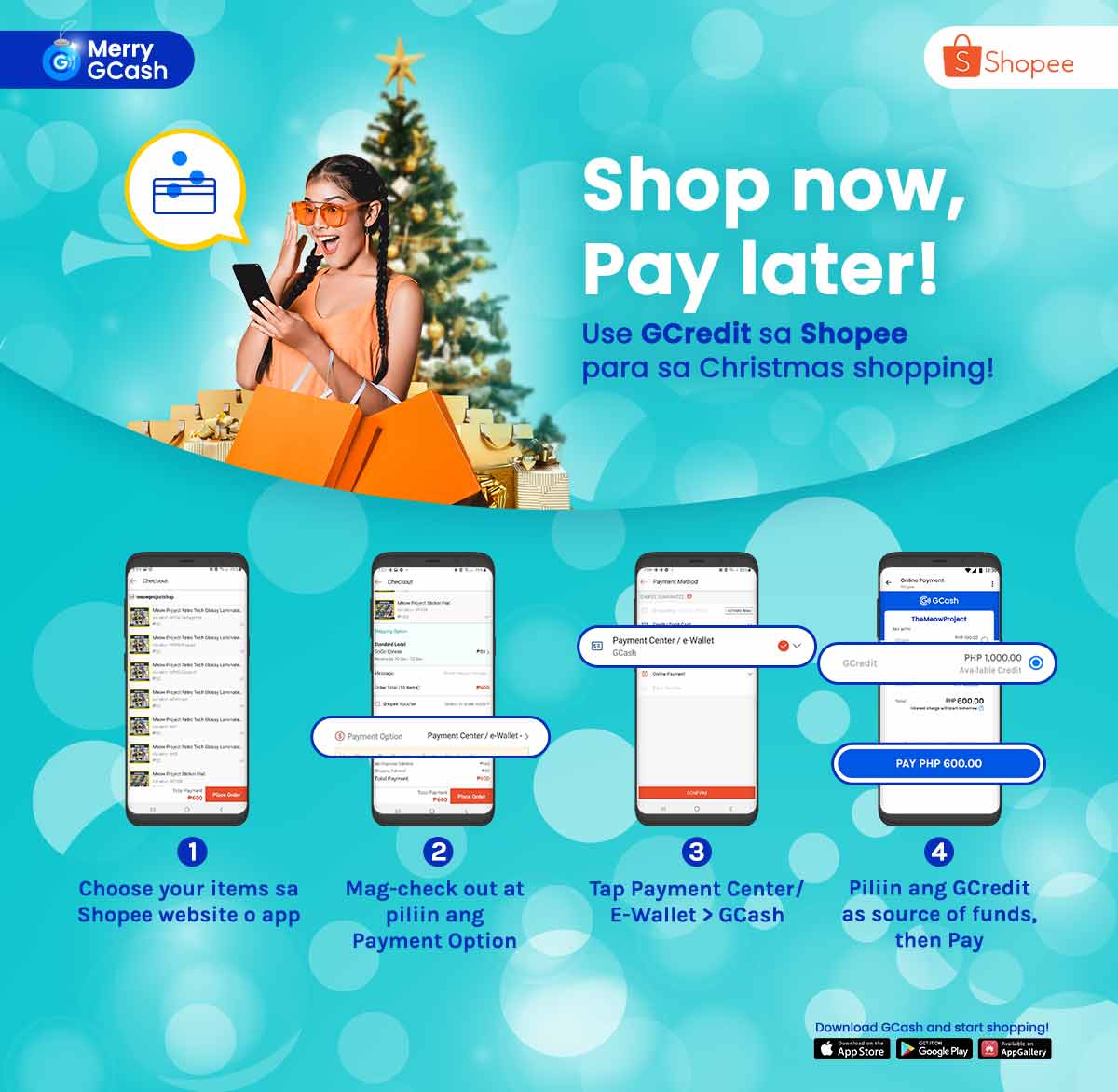 Checkout flow:
Step 1: Open the Shopee app and add an item to your cart
Step 2: Checkout and click on Payment Option
Step 3: Click on Payment Center / e-Wallet and choose GCash
Step 4: Choose GCredit as your source of funds then click on Pay
Time to Add-To-Cart now and start your Holiday shopping!