Dear Future Me,
If you're reading this, it means you have survived the Pandemic.
I have tons of stories to tell how it started but I think you can just Google them on how things really went down, but right now, here in Mandaue City, I'm ok, and we kinda survived.
As of this writing, it's the start of June 2020, and General Community Quarantine has just been implemented with COVID-19 cases still on the rise. We feared the second wave, that's why I remained here inside the house with Mio.
However, I hope you recall the TV Shows that helped you de-stress during the first few months the Pandemic hit.
Remember Crash Landing On You?
COVID-19 wasn't that full blown when it was on Netflix. You skipped a lot of episodes but you enjoyed the last few episodes. It was a good tv show.
After CLOY ended, Hi Bye Mama became available on Netflix — and boy, that show brought us a lot of tears! Maybe because the theme of the whole Korean Drama is about Family and Death, of which, the wounds from Dad's death was still fresh. You cried up until the last episode. It was great 'coz there were no antagonists, but just life itself.
When those 2 KDramas ended, you searched for more dramas to watch. You wanted to invest once again with How To Get Away With Murder but you felt you needed to re-watch the whole series again to catch up.
So you listened to Mio's recommendation and joined his adoration with Thai BL dramas. We got hooked with the story of Pete and Kao in Dark Blue Kiss. It was different from the BL series we watched before this. Remember TharnType? That BL show with few soft core sex scenes, which you don't really like, coz it has a typical BL formula: Love Story, Twinks, Sex.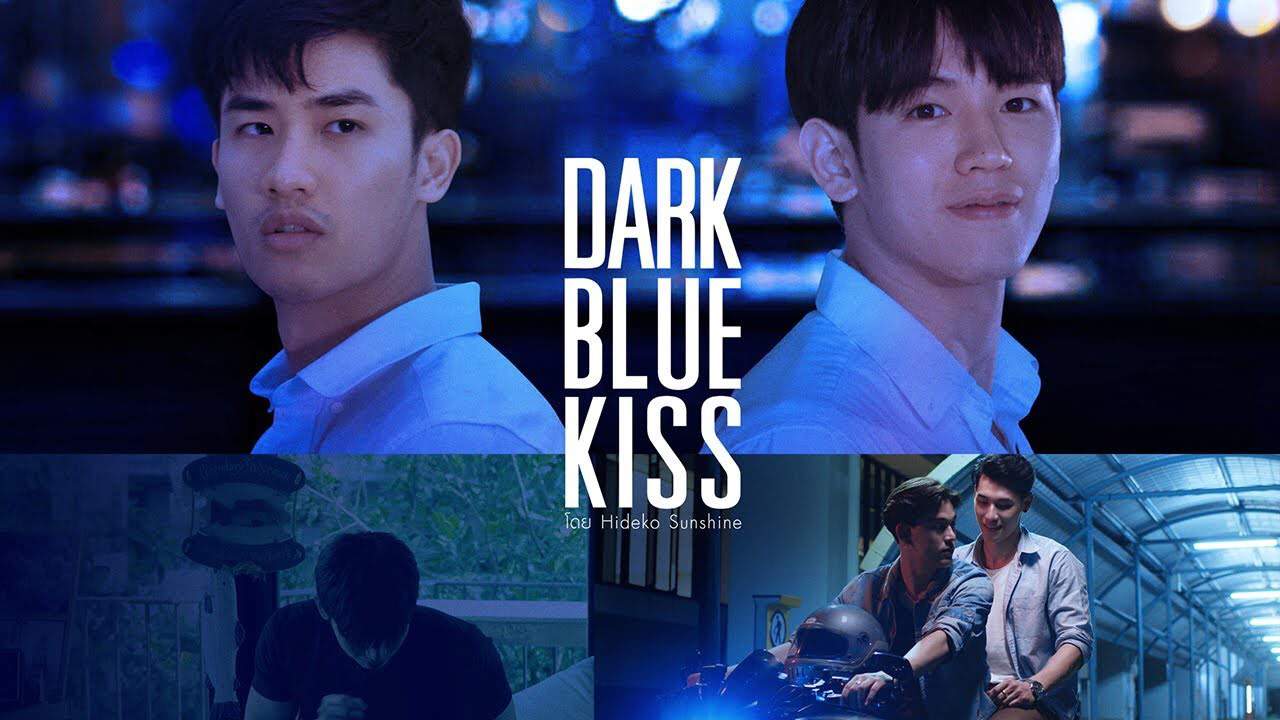 You loved DBK's story plot and how GMMTV just featured 2 actors kiss, and not much with sex scenes. You loved the intro which heavily resembles a typical Pinoy teleserye intro.
When you finished those, you tried watching the prequels Kiss and Kiss Me Again, but you intended to skip 'coz the main characters there are mostly straight and you're tired of a heterosexual love story.
Remember when you checked out Twitter and noticed people talking about 2gether The Series and you wanted to give it a try but Mio initially didn't want to, coz he's still divulged in another BL series, Why R U? which you find it ridiculous?
Eventually, you had Mio persuaded and watched the series together and was able to catch up to the latest episodes aired every Friday. You caught the BrightWin love bug and was REALLY close to purchase their merch: Football Jerseys, Face Masks and Bracelets. You adored Sarawat while Mio liked Tine.
Remember how you loved the whole story as it seemed fresh for you because, like Hi Bye Mama, there were no antagonists in the story, but just regular challenges among any other couple? It was that concept that made you like the series and understood why it became a huge international hit.
When it ended, you had a mild sepanx. You missed Friday nights with SarawaTine but you enjoyed the next show: The Shipper. It's still in it's first few episodes so you can't really tell if you LOVE it as much as 2gether.
There's one last show you REALLY ADORE though — and that's Who Are You.
A Thai remake of a classic KDrama, Who Are You.
You loved the cinematography that differs the original.
You loved every artistic shots that are impossible to make in every Filipino KDrama adaptations.
You loved the acting of every actors.
You loved the retelling of the story, that made you skip and don't wanna watch the original version.
So yeah, I guess that's it… for now.
June 2020 is here and we can't wait what TV series we're gonna watch next.